Active Audio is an innovative company based in France who excels in research, design and innovation. The company are highly skilled in PA Systems and has successfully established themselves in the Public Address market.
Their Research and Development Team live by their motto which is to make their job a passion and innovation a mission.
Ray-On Speakers
The Ray-On range includes four models of passive column loudspeakers up to 2 meters in height, based on the patented DGRC principle. This innovation provides homogeneous sound coverage and perfect speech intelligibility over the entire audience area providing high-end directivity control.The elegant design of the columns, with their finely perforated grilles, yields optimum results in terms of integration and aesthetics. Being vertically mounted, and not tilted off the walls, the Ray-On columns remain extremely discrete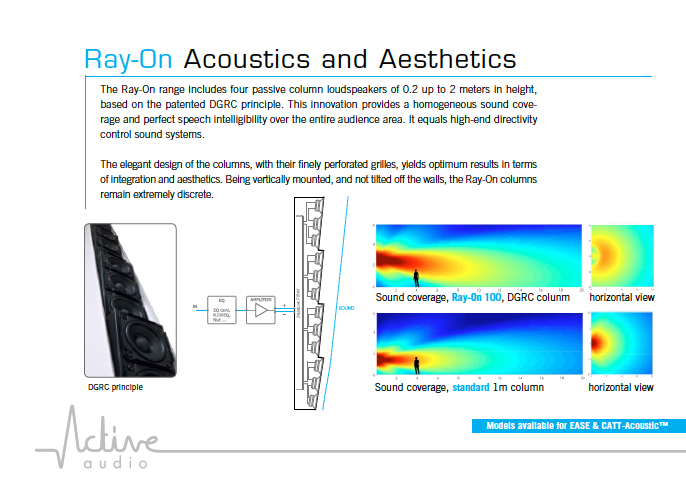 Ray-On Speakers Range Includes:
R200 - have a 42m range
R100 - have a 20m range
R60 - have a 12m range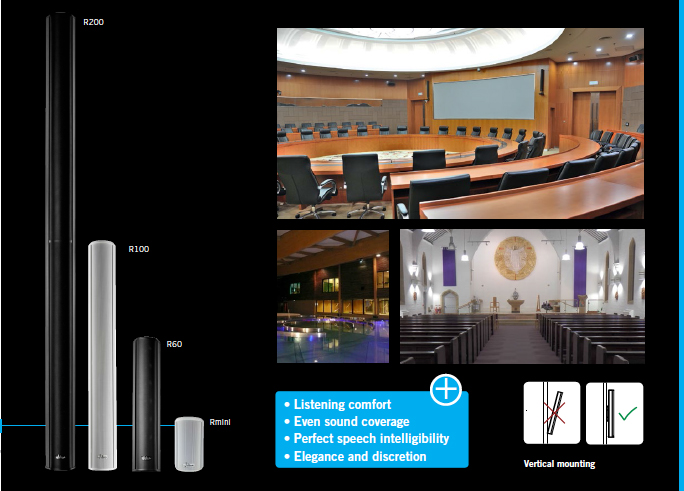 Call us on 9228 1681 or Contact Us Online
for some friendly advice or more infomation today!